Who We Are
Colleaga Health Solutions is a global social innovation firm focused on solving complex health and social problems through a disciplined approach. Colleaga Health Solutions Inc. helps healthcare and social organizations thrive amidst constant change. Through a combination of strategy design, technology and the discipline of innovation, we help organizations thrive spur growth and navigate turbulent environments.
June 2015
Colleaga was founded
March 2018
Colleaga announces partnership with the Waterloo-Wellington Local Health Integration Network
March 2018
Colleaga is approved through the Federal Government's Build In Canada Innovation Program
July 2018
Colleaga South Africa announces creation of CareConnect SA Health Information Exchange
Our Team Members
The people at Colleaga Health Solutions bring together diverse points of view to create real health and social transformation. Our close-knit team taps into deep industry expertise and innovation acumen to collaboratively tackle complex problems. Working closely with our clients, we are catalysts for transformation and ambitious organizational goals.
Are you an innovative problem solver who wants to tackle big social challenges?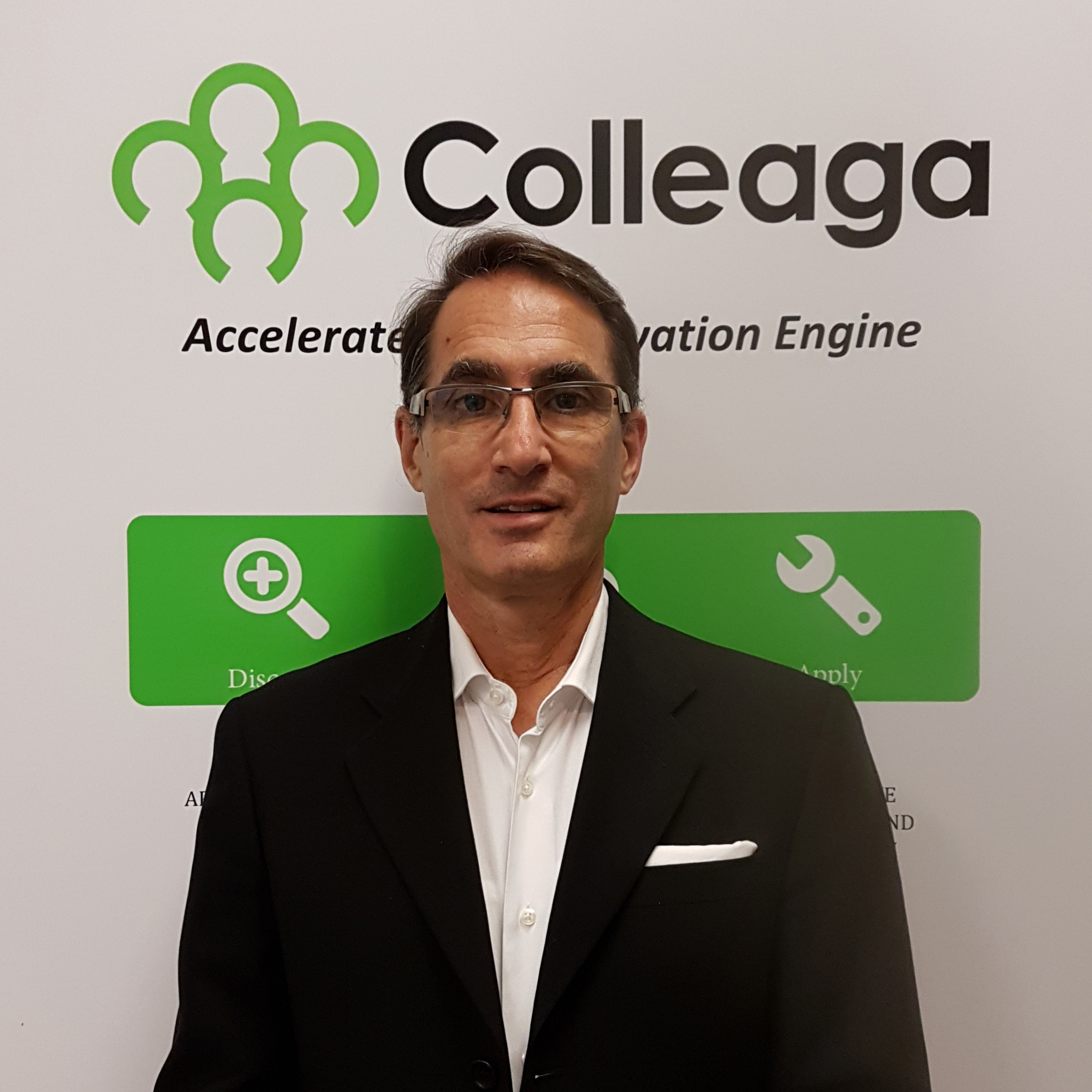 Dan Gordon
CEO
Dan Gordon is an international healthcare thought leader and a seasoned healthcare entrepreneur. Dan assists global healthcare delivery organisations and innovators improve outcomes, efficiency and effectiveness. Dan has extensive knowledge and expertise in the areas of Digital Health Innovation, Ecosystems, eHealth adoption, Telehealth, Health Services planning and Business Intelligence. Dan has led numerous assignments for clients across the world and is an insightful team player and catalyst for effective business renewal. Dan is passionate about helping to create entrepreneurial transformative digital healthcare business opportunities and the creation of a global Innovation commons to provide free and open access to health system improvement knowledge to all participants in health systems worldwide.
Dan has a Ph.D. In Health System Management from the University of Toronto, A Masters degree in BioMedical Engineering from the University of Cape Town and a B.Sc. in Engineering from Witwatersrand University in South Africa.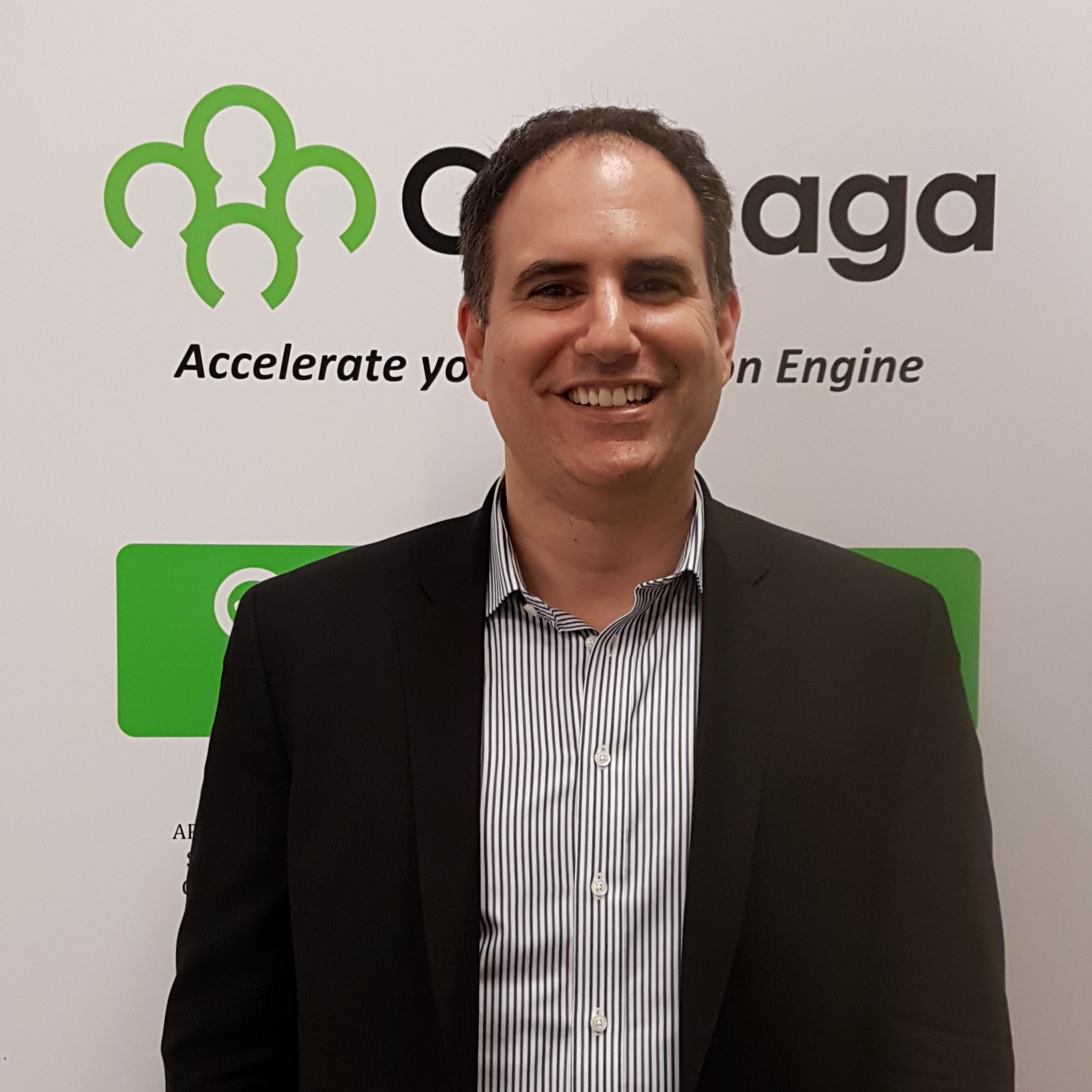 Brian Gordon
Vice President / Sales Lead
Brian Gordon is the VP of Sales and Ecosystem Development for Colleaga. He has over a decade of experience working with healthcare and academic institutions to commercialize innovations and bring products to market across various areas; including neuroscience, dermatology and nutrition.
Before joining Colleaga, Brian was the Entrepreneur in Residence at Baycrest Hospital's Rotman Research Institute and at LEO Pharma's Innovation Lab. In those roles, he raised funding, built the business plan and launched several products to market. Brian has a Bachelor of Science in Computer Science and an MBA from the Richard Ivey School of Business.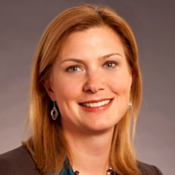 Erin Gilbart
Content Development Lead
Since gaining her Ph.D. in Health Policy, Management and Evaluation from the University of Toronto, Dr Gilbart has built a career driving innovation and quality improvement initiatives to healthcare systems across Alberta and Ontario. Over her career, Erin was senior knowledge management consultant at Alberta Health Services and managed the development of the Ontario Health System Scorecard and strategy-mapping toolkits. Dr Gilbart also leads Colleaga's content curation services and has a personal, patient oriented interest in innovative chronic pain products and services.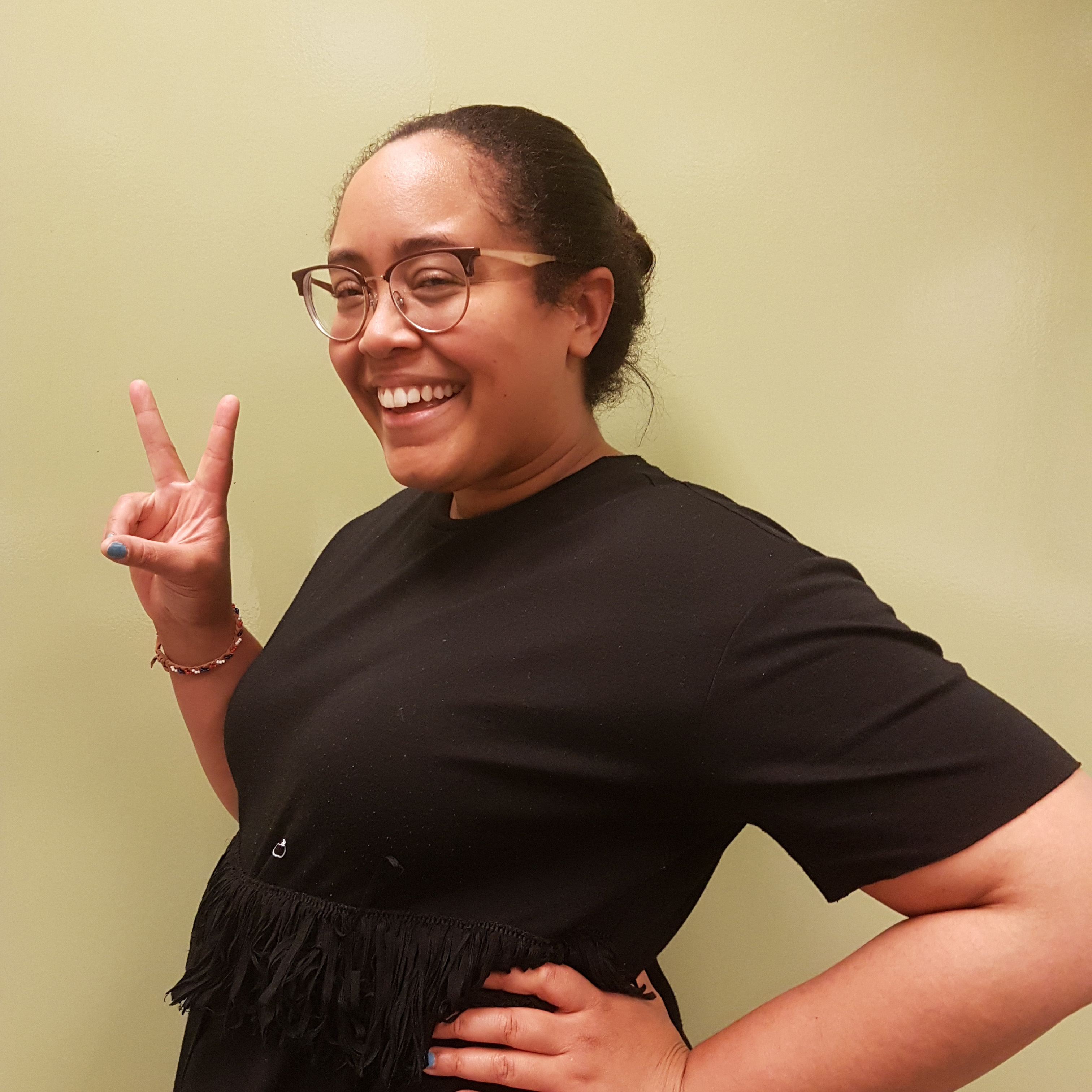 Robyn Berridge
Implementation Lead
Robyn is a dynamic, driven and enthusiastic creator. Having spent several years in customer support, customer success and instructional roles, Robyn is highly oriented towards empathetic pursuits. Her current experience is in innovation program management at Colleaga Health Solutions where she leads implementation. She has an educational background in Electrical Engineering, completed at Penn State University and a background in healthcare through her Health Information Management diploma from George Brown College. She is currently working towards a PMP. Having recently flown in a hot air balloon, Robyn is high on life.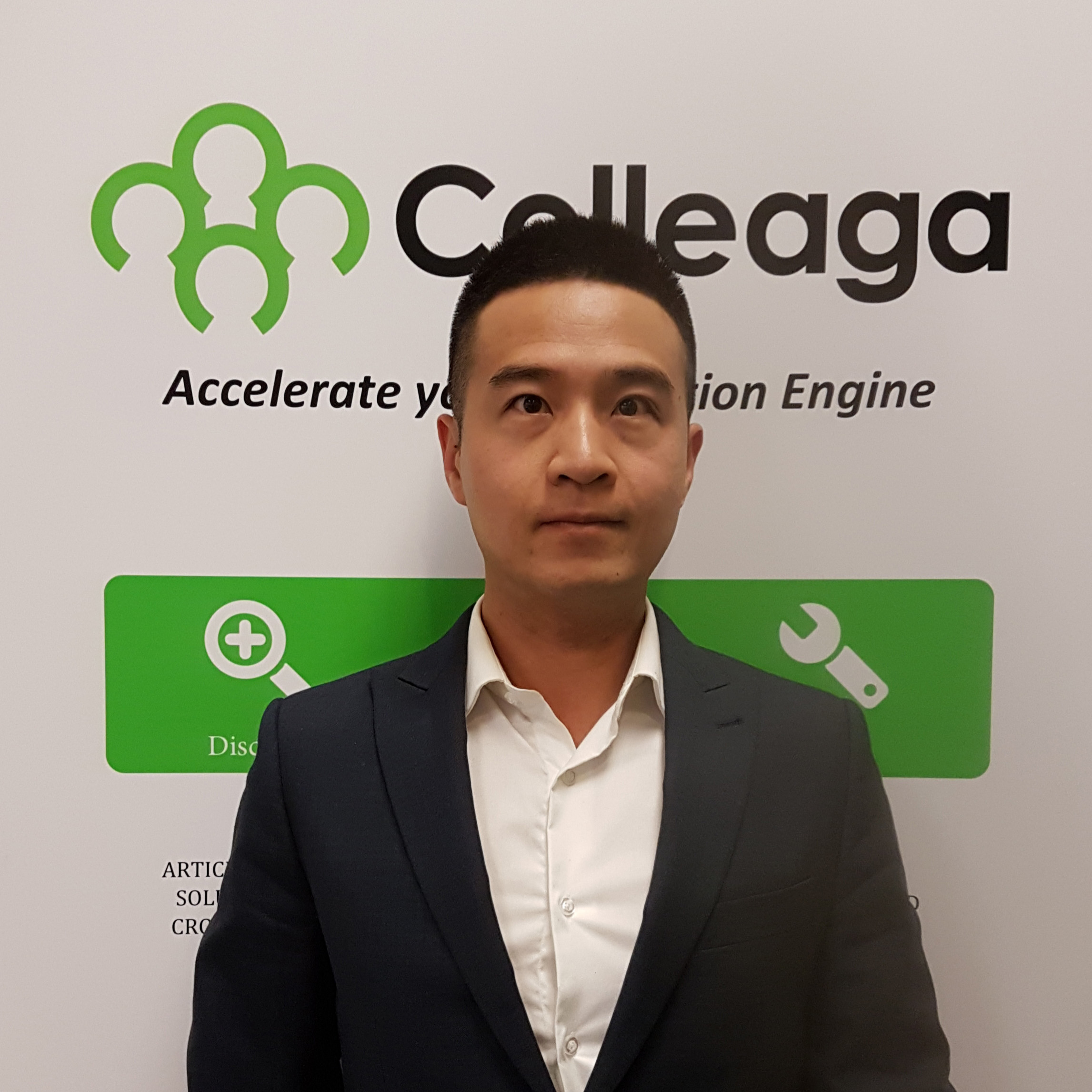 Roc Chen
Technology Lead
Roc Chen has more than 10 year experience in digital product area. He's a passionate product manager and new technology enthusiast. Now he focuses on innovation ecosystem in healthcare industry. He also has experience and expertise in user communities building, product strategy and performance management in past 10+ years.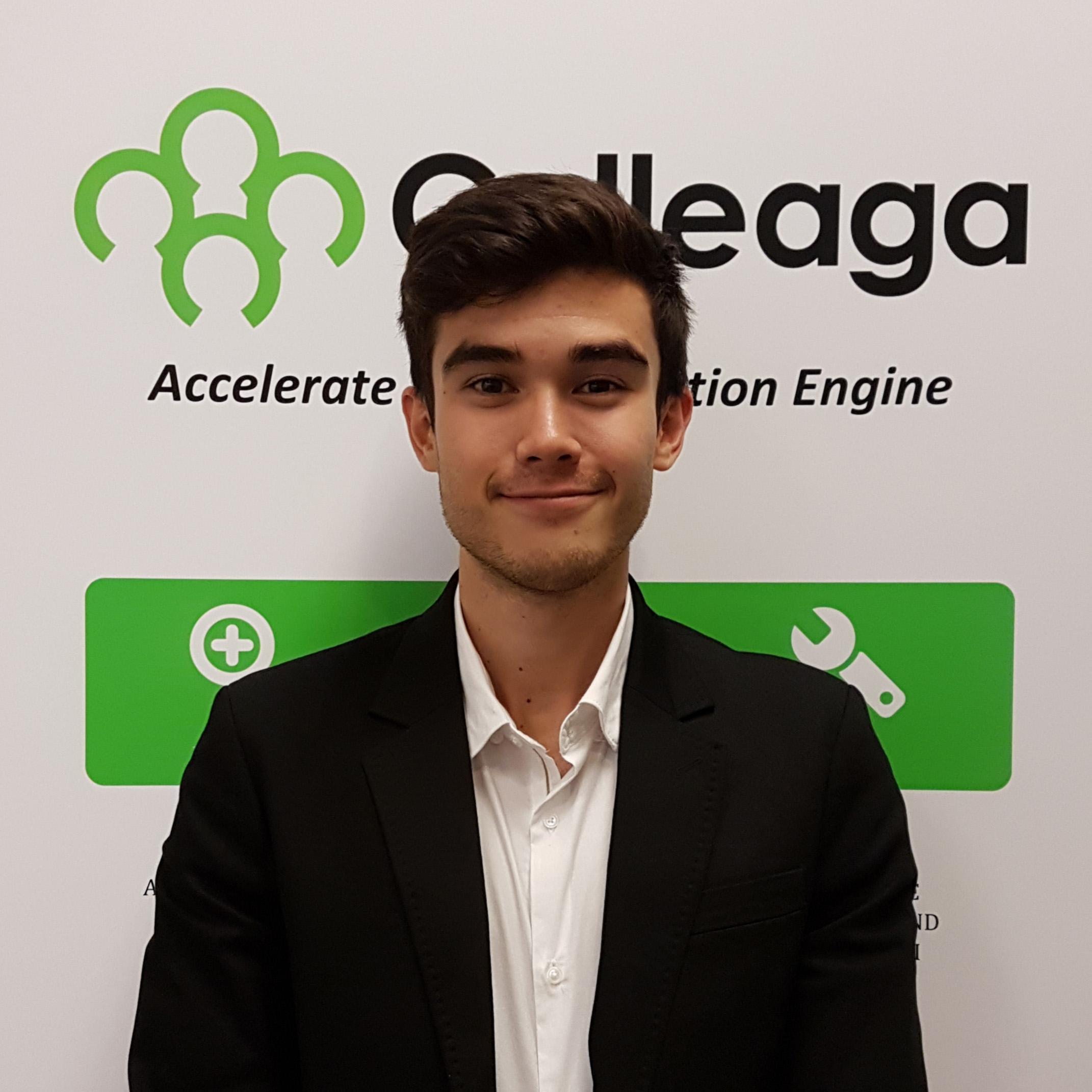 Huw Evans
Social Media Lead
Huw Evans is an enthusiastic, personable and conscientious soon-to-be graduate from the Biomedical Mechanical Engineering bachelors program of the University of Ottawa.
Having always found community engagement as enriching and fulfilling, Huw is using the experience gained from his prolific community volunteering and Student Council Presidency to establish and succeed in a purposeful career. The pursuit of these attributes has found him working at Colleaga today, an organization who combines collaboration and digital healthcare advancement to develop innovative solutions.
Since joining Colleaga, Huw has created and led the launch of the organization's Social Media presence and outreach across multiple profiles and platforms. Huw also leads Colleaga's Innovation Advisor chatbot development team, integrating Artificial Intelligence with Colleaga's industry leading repository, allowing users to identify solutions in ways traditional search engines cannot.